Spaghetti & Meatballs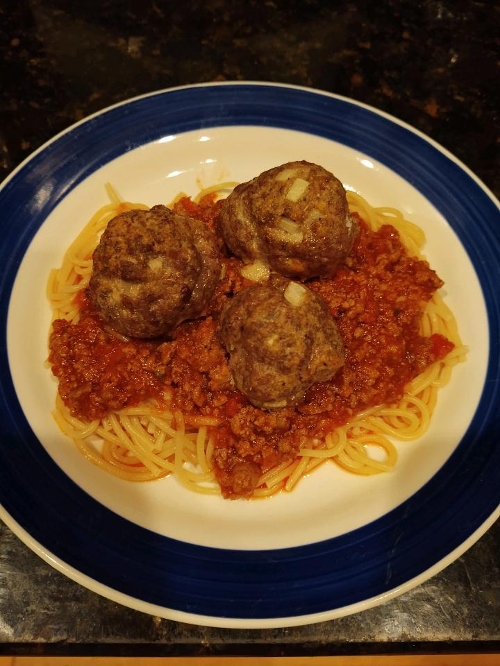 One box of your favorite Spaghetti
Cook Spaghetti according to the box directions.
Meatballs:
1 Lb. of Ground Beef
1 small to medium yellow onion
1/4 Cup of Breadcrumbs
1 Egg
1 Teaspoon Oregano or Marjoram
Salt and Pepper to taste
Twin Oak Farms Pasta Sauce
ln a bowl, add and mix all ingredients together (if the mixture is too loose, add more breadcrumbs. If appears to dry, or coarse add a few drops of milk). Roll/form the contents into balls and place them on a foil-lined baking pan that has been sprayed with cooking spray. Bake the meatballs for 20-25 minutes at 375 degrees or until browned.
Serve with "Twin Oak Farms Pasta Sauce".