Hours of Operation
We are now OPEN with our FALL Hours for 2023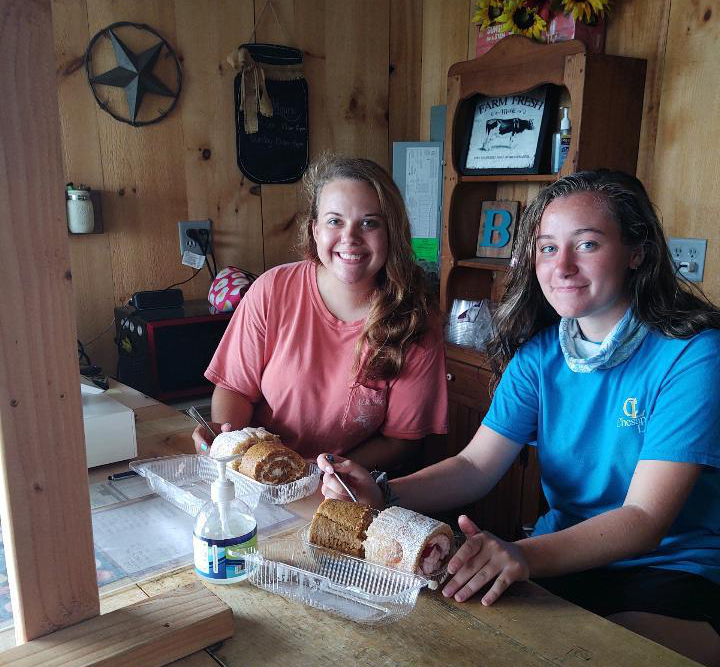 Welcome to Twin Oak Farms
Twin Oak Farms is located on the beautiful Lower Eastern Shore in Stockton, MD. Founded in 1941 the farm has the premier farm market in the area. The market boasts local fruits and vegetables along with many other local products such as meats, honey, syrup, dairy products, and much more. The market also has a large selection of Delicious Canned Goods, made right on the farm "Just Like Grand Mom used to make" which has a following throughout the United States and further. Try our selection of other fantastic products from the Mid-Atlantic Region made especially for Twin Oak Farms.
Seasonal Specials
While many offerings at Twin Oak Farms stay the same throughout the year others change with the seasons.

Throughout the year Twin Oak Farms has Local Milk, Ice Cream, Cheese, Local Meats, Honey, Syrup, and much more available. A signature product of Twin Oak Farms is our delicious Country Style Canned Goods, such as Jams. Relishes, Pickles, and more just like Grand Mom used to make made right on the farm. They are true "Comfort in a Jar."

Twin Oak Farms has Fruits and Vegetables available throughout the year from the changing seasons. When Twin Oak Farms opens in the Spring vegetables such as Asparagus and Broccoli are available. During the warmup of May into June, these vegetables start to give way to delicious local Strawberries, and other early vegetables. During late June and into July many vegetables and fruits start to become available. Local Tomatoes, Potatoes, Peaches, and Sweet Corn are available throughout the Summer. During late August and into the Fall, Peaches give way to Apples, leading us to the cooler Fall months. Fall brings us such vegetables as Sweet Potatoes, Winter Squash, Broccoli, and Cauliflower.

During Late Fall and into December look for our selection of Christmas goodies such as Candies, Baked Goods, and other holiday favorites.
Testimonials
Always fresh and delicious, never disappointed with my purchases. Friendly people, lots of homemade jams & jellies. Delicious meats and fresh veggies. Oh, and don't forget to pick up a homemade pie or fruit bread while you're there.

Best local farm market around! Picked up some more peaches and green beans today, and the best sweet watermelon. And of course, couldn't forget the Chesapeake Bay Farms ice-cream

Living in the south, Rhubarb isn't commonly used/found here. It's one of the few things I miss about living up north. Rhubarb pies were mind-blowing. Tasting this jam took me back to some good memories. The flavor and texture are delightful! Not too sweet, the strawberry doesn't overwhelm the flavor of the rhubarb. Nicely rounded jam & I'd highly recommend it!
More Testimonials